The introduction of machine vision in industrial production has also involved CustoM 2.0 in the development of sophisticated recognition and machine vision systems allowing it to obtain a high level of specialization in Traceability & Inspection sector. CustoM 2.0, realizes customized solutions based on machine vision systems for the recognition and traceability of the products, as well as the complete quality control.
The applications made in CustoM 2.0 are used in several products sectors: Bank security, Plastics, Food & Beverage, Electronics, Textile.
The CustoM 2.0's machine vision systems, in most cases, are for customers who need special applications characterized by a complex method of acquiring images, often influenced by difficult conditions of reading the product codes.
The complexity of the acquisition depends on several factors:
a hostile environment with high variability of light, heat and humidity conditions
high acquisition speed
High processing capacity to extract a read/recognize item
CustoM 2.0 likes challenges and developing complex recognition and machine vision systems have never been a problem thanks to its customized solutions for every need. In order to meet the various needs, CustoM 2.0 uses products from various specialist partners in the sector as well as their advice.
CustoM 2.0 Engineering solutions and Services since1988 about MACHINE VISION, BARCODE TRACEABILITY, QUALITY INSPECTION
CustoM 2.0's Recognition systems and Machine Vision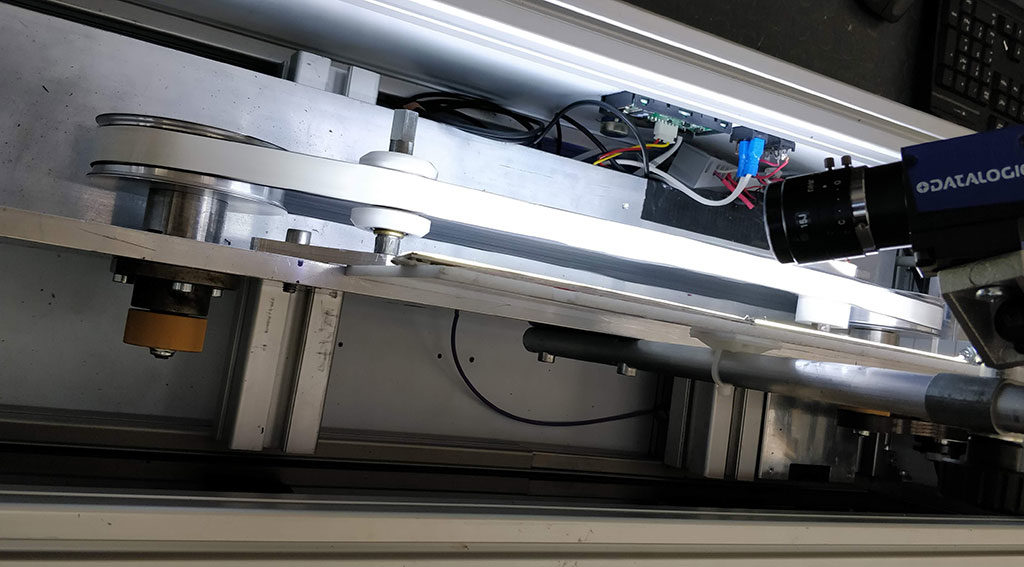 Dynamic barcode recognition inside vacuum chamber
CustoM 2.0 has developed a vision system for the dynamic recognition of a barcode inside a vacuum chamber. A fully customized dynamic recognition system, which allows, through a precision camera, to read a plastic film tape that runs at a variable speed up to a maximum of 300 m/min.
Go