CustoMzone means CustoM 2.0's journal and it is…
It is our magazine to share the company's activities. In this issue, we talk about EV powertrain integration, CustoM 2.0 Job Academy, and LeakTest.
Hoping therefore to please, we wish you good reading!

Building your electric mobility by EV-SYStems Integration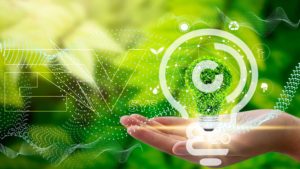 CustoM 2.0, inspired by the vision of engineering that GUIDES the energy transition, offers EVsys an ecosystem for EV powertrain integration that allows you to create electric mobility starting from models, integrating components, building prototypes, and verifying performance.
CustoM 2.0, with its skills acquired in this area and also thanks to the joint venture with the Department of Automatics and Information Technology (DAUIN) of the Politecnico di Torino, offers a wide set of services and solutions for the EV powertrain:
CONSULTING  | SERVICES |TESTING BENCHES
---
CustoM 2.0 Job Academy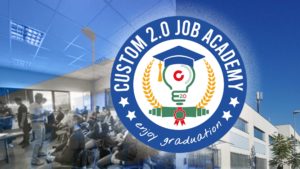 The well-established collaboration of CustoM 2.0 with the Polytechnic of Turin has allowed us to create a real "CustoM Academy", where it will be possible to closely observe, study and analyze the world of Electrification.
The goal is to combine the skills of professors and students of one of the most prestigious engineering universities in Italy WITH THE HISTORICAL KNOW-HOW OF CUSTOM 2.0, and carry on developing the original "Evergrin Project".
As told in our CustomZone n. 4 of 2020, this project consists of the revamping of motor vehicles with end-of-life engines, transforming an internal combustion vehicle into FULL ELECTRIC.
During 2022, about 15 graduating students – from the faculties of electrical, mechanical, mechatronics, and automotive engineering – were selected to carry out the curricular internship and draft the master's thesis at CustoM 2.0, being able to observe, study and closely analyze the world of Electrification, one of the core businesses of CustoM 2.0.
---
LeakTest: the leak test for mechanical heart valves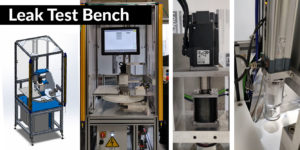 CustoM 2.0 has been operating successfully in the Biomedical sector for years for the creation of advanced test systems based on cutting-edge technologies.
The latest system created is the LeakTest, which integrates traditional methodologies and modern Vision techniques.
LeakTest is a leak test system for mechanical heart valves aimed at checking the quality of the valves themselves and verifying the absence of defects. The LeakTest system, based on National Instruments and DataLogic platforms, exploits mechanical, pneumatic, and hydraulic implementations for the automatic realization of the leak tests.
Integration with the Vision System allows for automatic recognition of the valve and its traceability.
The system is completed by the direct connection with the factory information system for the production final balance, for the collection of test results, and for their filing.
---
Data di pubblicazione: 13/12/2022
---