CustoMzone means CustoM 2.0's journal and it is…
It is our magazine to share the company's activities. In this issue, we talk about Battery Pack Testing, the 25th anniversary of ISO 9001, and Panda RAID 2022.
Hoping therefore to please, we wish you good reading!

TEB2021: battery pack EOL Test Bench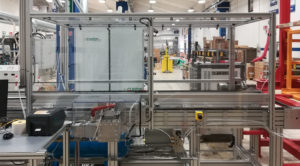 TEB2021, the innovative CustoM 2.0 bench, is set up for EOL (End of Line) testing of battery packs and enriches the offer of high-tech solutions that have always really stood out to us.
In the energy transition process that involves the automotive sector, the market has also been strongly oriented toward the improvement of Battery Pack Testing.
Inspired by these perspectives, our Advanced Manufacturing & Prototyping team, with TEB2021, focused on the design and construction of a specific control station aimed at increasing the quality and efficiency in the production of battery packs for electric vehicles.
In fact, TEB2021 is a complete testing bench that allows, during the automatic transport of battery packs and thanks to an integrated software system, the management of the testing cycles and the timely release of reports.
An "automatic contact system" with the battery pack makes the verification process faster and in compliance with safety through an emergency detector that is activated in the event of a critical situation.
---
25 years of ISO 9001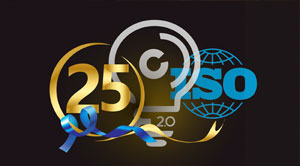 It was 1997 when Custom received the first ISO 9001 certification. CSQ Italia's highly selective criteria did not prevent us from achieving what was an ambitious goal at the time. Just as the continuous evolutions of methodologies and the market have not prevented us from maintaining it for all these years.
25 years of Quality Certification have stimulated us to grow and to adopt procedures aimed at Customer Satisfaction, investing in the health and safety of workers, in the design and attention to detail, in the search for the highest quality standards, in customer assistance in each stage.
A result aimed at the continuous improvement that today CustoM 2.0 proudly celebrates ready to invest in the future to take up every new challenge.
---
Panda Raid 2022: an adventure far from our usual paths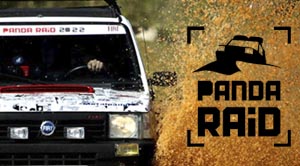 It is the "Cross Country" style amateur rally designed for the old Fiat Pandas (and Seat Marbella) which is run on 3500 km of sandy tracks from Madrid to Marrakech only with a compass, roadbook and intuition, where the goal, for nothing granted, it's not time or speed, but getting to the finish line.
The Polytechnic of Turin, which boasts a consolidated collaboration with us, has decided to participate in this event, which every year gathers over 400 crews from all over the world, with a personal Panda retrofit in an electric hybrid version complete with solar panels on the roof. .. and also branded CustoM 2.0.
Two students will be the drivers who from 21 to 29 October 2022 will face an "old school" adventure aboard a vehicle with vintage mechanics but with a heart that looks to the future.
In addition to being a great adventure, Panda Raid will be an opportunity to convey our name through an event that will not fail to excite us in the desert in all its forms and pure adrenaline.
---
Data di pubblicazione: 20/07/2022
---